Require a Gas Safety Certificate in London? Reach Out to Us
Have you installed a brand new gas appliance in your home? Looking for reliable professionals who can inspect your existing gas appliance and provide you with a gas safety certificate in London? You've arrived at the right place! Barima Homecare Services takes pride in offering gas appliance inspection and safety certificate for homes in any part of London. As a homeowner, you must have a Gas Safety Certificate or CP12 for each of your gas appliance in your property. It is illegal to use a gas appliance if it is unsafe. Turn it off immediately and give us a call. We're a team of experienced and qualified Gas Safe registered engineers who will perform a safety check of your gas appliance and provide you with a gas safety certificate.
It is a legal requirement for homeowners to repair and maintain gas appliances, perform gas safety check annually and update their gas safety check record. A gas safety certificate in London issued by us indicates that your appliance has been inspected by Gas Safe registered professionals and it is completely safe for use. Periodic maintenance of your gas appliances helps in preventing gas leaks and stops the release of harmful carbon monoxide.
It is legally applicable to all homeowners and landlords to get your gas appliances, flues and pipework installed and annually serviced and maintained by a qualified professional. By reaching out to us, we carry out an exhaustive safety check on gas heating systems, boilers, fires, cookers and other gas appliances systematically and then issue a homeowner Gas safety certificate in London for the inspected appliance.
What Does Our Gas Safety Include?
Our gas appliance safety checks involve the following things:
The appliance is appropriate for the room
The appliance is installed and connected to the gas pipes correctly
The operating pressure and heat input of the appliance. This enables us to know if it is functioning according to the manufacturer's instructions.
The working condition of a flue or chimney connected to the appliance
The gas of the appliance is burning correctly
If there are any leaks in the gas pipework
If there is an adequate, permanent air supply as gas requires air to burn properly
The accessible gas pipework is checked to ensure it is in proper condition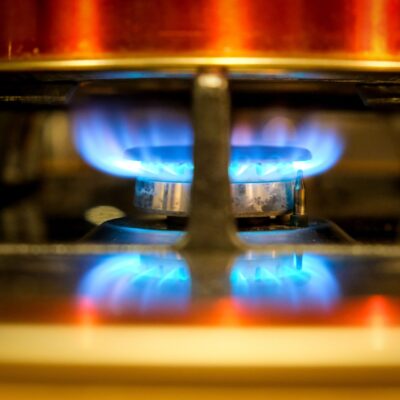 What is the gas safety certificate cost in London?
The gas safety certificate cost in London depends on the location of your property and the number of gas appliances in your home that must be inspected. The cost is variable. However, you can avail free inspections only under certain circumstances. Call us for more details.
Getting all your gas appliances serviced every year will keep your home safe and secure against any hazard. As registered gas safety engineers, we conduct safety checks and provide you with a homeowner gas safety certificate in London.
To know the gas safety certificate cost in London or other details, feel free to call us anytime.
Balham
Bixton
Clapham
Croydon
Kennington
Streatham
Thornton Heath
Tooting
Sign up to our mailing list
And receive all the latest news and offers

Barima Homecare Services Ltd
52 Gonville Road
Thornton
Heath England
CR7 6DB