Get Electrical Inspection Certificate in London from the Leading Experts
Electrical installations always come with a risk of deterioration due to various factors like damage from excessive electrical loading, wear and tear, corrosion, ageing and environmental causes. We, at Barima Homecare Services, conduct testing and inspection for electrical installations in residential properties and provide electrical inspection certificate in London. Our team comprises highly qualified and skilled electrical safety inspectors amassing several years of experience in inspecting electrical installations and issuing electrical safety certificate in London. With our extensive team of experienced electrical installation inspectors, we are able to offer our professional services for homes in any part of London.
The government has mandated for every homeowner to have an electrical inspection certificate in London since June 2020. Homeowners in London must get their residential properties inspected every 5 years and obtain an electrical safety certificate in London from a recognized and licensed company. By putting your faith in Barima Homecare Services, you can be assured that your electrical installations are safe and compliant as well as all the inspections have been completed as per the latest government regulations and guidelines.
Whether your building is old or new, a periodic electrical inspection must be performed at regular intervals to ensure your electrical installations are working in proper order. We carry out complete inspection, testing procedure in a well-planned manner followed by issuing a comprehensive electrical inspection safety certificate.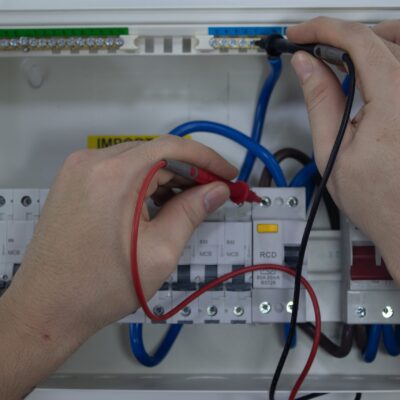 What Does Our Electrical Safety Inspection Include?
Determining degraded electrical wiring and components
Identifying if there are any overloaded electrical circuits
Checking for any lack of earthing
If there are any defective wiring & other errors made by unqualified electricians
Identifying faulty breakers and fuses that can cause electrical fire disaster
Barima Homecare Services – Reliable Experts for Electrical Safety Certificate in London
Barima Homecare Services is a one-point contact to find an extensive range of professional and trusted electrical inspection services that are fully compliant with IET Wiring Regulations (BS 7671) Before issuing an electrical inspection certificate in London, our qualified electricians check the condition of the electronic installations that entails:
Portable electrical appliance testing
Electrical safety auditing
Thermographic surveys
Fixed electrical wiring inspection and testing
Electrical load analysis
Lighting protection systems inspection and testing
Risk assessments of fixed electrical installations
Barima Homecare Services is a first-class company for electrical installation inspection, testing and issuing electrical inspection safety certificate in London. We keep you and your home protected against any electrical fire hazard. To get a free quote for electrical inspections, call us today.
Balham
Bixton
Clapham
Croydon
Kennington
Streatham
Thornton Heath
Tooting
Sign up to our mailing list
And receive all the latest news and offers

Barima Homecare Services Ltd
52 Gonville Road
Thornton
Heath England
CR7 6DB