Reap the Benefits of the Best Bathroom Installation in London
Leaky faucets. Stained, cracked tile. Outdated design. If you find yourself constantly unsatisfied with your bathroom, it's the perfect time to hire professionals for the best bathroom installation in London. We are an experienced and highly qualified team accredited to offer full bathroom design and consultation service. When it comes to bathroom installation, we are committed to offering expert advice and support throughout the process so that you can have the bathroom you've always desired.
Having experience of several years in the construction industry, we, at Barima Homecare Services take pride in being able to offer a well-rounded service incorporating all the procedures and formalities required to accomplish a bathroom installation of first-class quality.
Worried about finding multiple tradesmen to complete your bathroom design and installation in London? You don't need to do that when we are your bathroom installation specialists! We maintain an extensive network of contacts with various designers, plumbers, electricians, architects and other professionals so that your bathroom installation is an easy and seamless process. Our team comprises fully insured and accredited surveyors who'll visit your home for a survey before beginning the project. This way, we'll know which products are best suited for your bathroom space and proceed with our work accordingly.
As the best bathroom installation London experts, we harbour enormous passion and enthusiasm in designing stunning bathrooms incorporated with modern and Victorian styles tailored to cater to your needs. In short, we help our clients to enjoy a designer bathroom based around their dream vision. Due to our vast experience in designing the most luxurious bathrooms, we are equipped with all the trending, contemporary and state-of-the-art bathroom designs, perfect for all styles and preferences.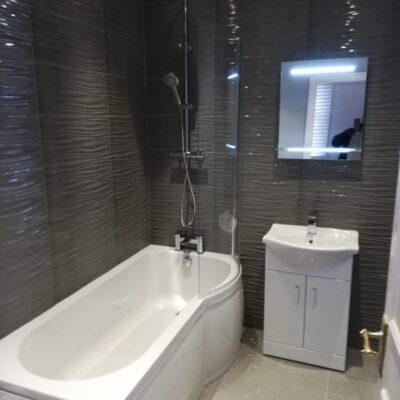 What Does Our Service for Bathroom Design and Installation London Cover?
Barima Homecare Services offers the best bathroom design and installation London service where we help you to make your dream bathroom a reality. Our bathroom installation service entails:
Personalized project planning
Tiling
Flooring installation
Lighting solutions
Installation of bathroom cabinets, custom shower doors, walk-in tubs, safety fixtures, mirrors and other accessories
Plumbing
Electrical installations
Painting and decoration
We design timeless bathrooms by blending the latest styles so that there's no difference between bathrooms in luxury hotels and your home. When your bathroom installation is done by us, you can stay assured of having a space that is adaptable to potential accessibility needs. Have a priority list of the bathroom must-haves? Great! You can share it with us and we'll make that happen. We can revamp your bathroom that is not only visually aesthetic but highly functional and easy to clean. From low-maintenance tile and self-cleaning toilets to non-porous countertop surfaces and skirted toilets, you will surely love our 'easy to clean' bathroom designs.
Why Choose Us as the Best Bathroom Installation London Experts?
Highly qualified, competent and experienced team
Wide network of professionals
Guaranteed satisfaction
Affordable solutions at competitive prices
Cutting-edge designs and styles
Usage of premium-quality materials
For more information about our bathroom installation service, get in touch with us today.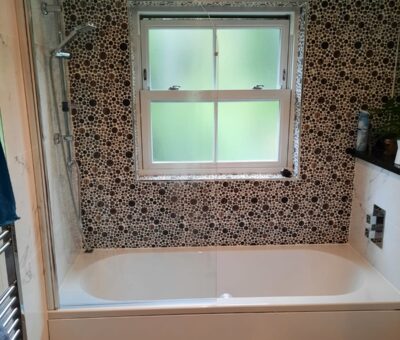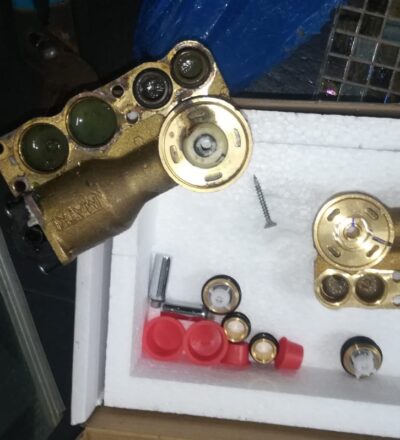 Balham
Bixton
Clapham
Croydon
Kennington
Streatham
Thornton Heath
Tooting
Sign up to our mailing list
And receive all the latest news and offers

Barima Homecare Services Ltd
52 Gonville Road
Thornton
Heath England
CR7 6DB