A One-Stop Solution for Boiler Service & Repair in London
A boiler is at the heart of the central heating system in every home. As one of the crucial heating appliances in your property, you want your boiler to function smoothly without a hitch, don't you? And that's possible when you regularly service your boiler by booking our expert boiler service in London. As energy-efficient as it is, a boiler system distributes heat more uniformly and can also retain heat for a longer time when it is professionally serviced periodically. Availing our top-notch service for boiler repair in London is undoubtedly the best way to ensure your heating appliance performs as efficiently as possible. Besides reducing the risk of expensive repair or replacement, a professional boiler service repair like ours keeps your appliance in excellent condition throughout the year.
At Barima Homecare Services, we offer an all-inclusive boiler service & repair in London that includes carrying out repairs and replacing broken or damaged parts. We are a team of experienced and highly qualified Gas Safe registered engineers who can attend to any issue with your central heating system. We take pride in possessing several years of experience and the expert skills to carry out boiler service & repair in London safely, efficiently and dedicatedly. Due to our extensive experience and qualifications, we can quickly fix any boiler issue as well as arrange comprehensive annual boiler servicing.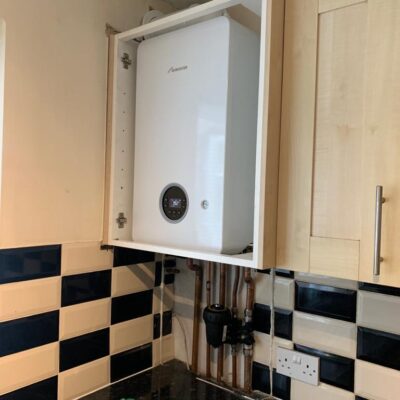 When Should You Hire Our Service for Boiler Repair in London?
You should immediately book our service for boiler repair in London when you notice the following signs:
Leaking water
Water leaking continuously from the boiler not only damages your property but can be potentially dangerous for your health.
Insufficient or delay heating
Does your home feel cold despite the high temperature you've set? There might be issues in your thermostat that we can attend to.
Faulty power
If your boiler continuously turns on and off automatically or doesn't function after turning on, there's a problem with the power supply of your boiler.
Strange sound
You know your boiler is damaged and needs a professional boiler service in London when it is making unusual sounds, unlike before. A thumping, whirring or whistling sound should be enough to call us.
Unusual smell
Manufacturers add sulfur compounds to boilers so that gas leaks are more detectable. If a rotten egg-like or metallic smell is surrounding your boiler, there's a gas or oil leak. Carbon monoxide leakage is extremely hazardous to health. Hence, book our boiler repair service immediately.
Why Are We the Best Company for Boiler Service & Repair in London?
Experience of several years in this industry
Highly skilled and qualified gas engineers
First-class proficiency
Affordable charges
Prompt and premium-quality service
Attention to minute details
Now, you know how to keep your boiler in top condition and whom to call when it needs a repair, don't you?
For more details, call us today.
Sign up to our mailing list
And receive all the latest news and offers

Barima Homecare Services Ltd
52 Gonville Road
Thornton
Heath England
CR7 6DB